In Birmingham, the number of street homeless people has increased by 53% in the last year, and by 588% since 2012.
Tackling Homelessness Documentary
By Tinker Taylor and Birmingham City Council-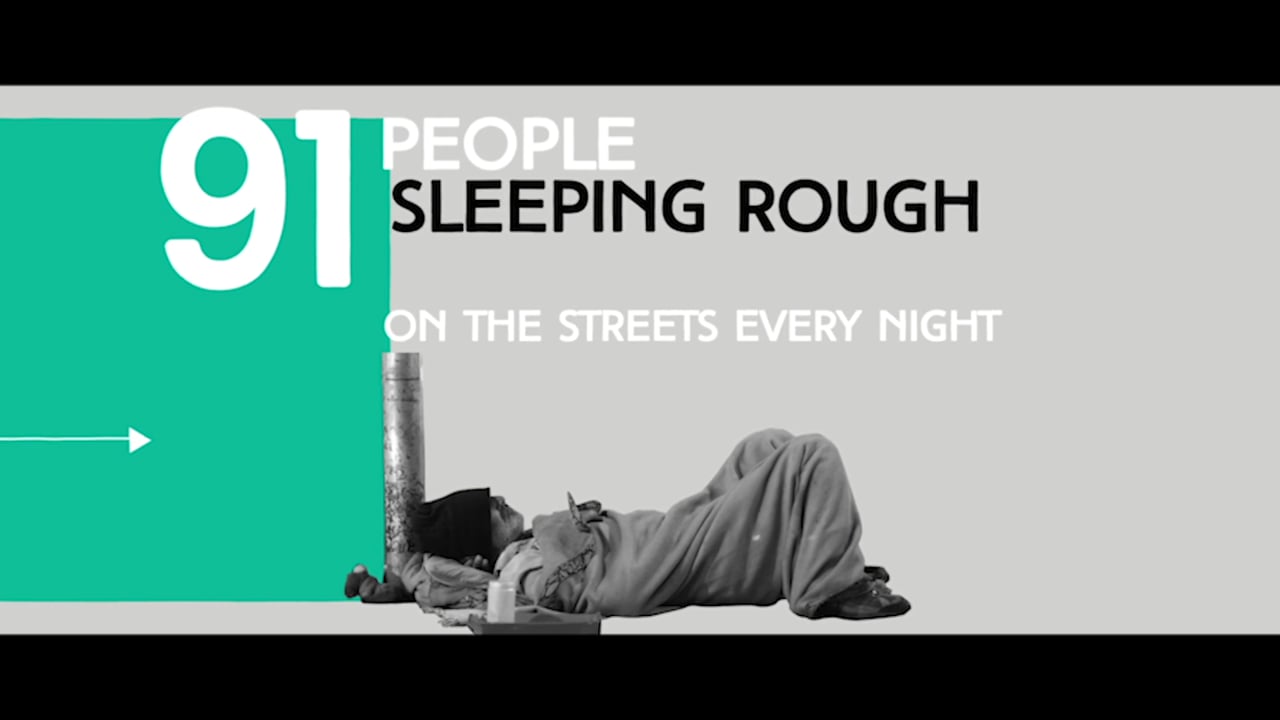 Homelessness and the increasing number of people in temporary accommodation is an issue that needs to be talked about.According to Shelter, there are more than 320,000 people in the UK sleeping rough. The majority of the general public struggle to understand how, in a country like UK, this could possibly be the case.
In Birmingham, there are 91 people sleeping rough and thousands more in temporary accommodation.
This film is an opportunity to explain how people become homeless, what is being done to combat this crisis and what we all, as human beings and citizens of Birmingham, can do to help.
We employed a small, experienced team to produce this film.Our Creative Director, Sam Taylor's, passion as a filmmaker lies in producing high impact, emotive video content that generates meaningful social change – and that is ultimately what we wanted this film to do.We wanted to highlight the issue, focus the viewer's mind, then educate, inspire and motivate people to take action.
It might be a donation, it might be a report, it might be an act of kindness, but we wanted our viewers to feel empowered to do something.Phil Pugh took on the role of Producer and Editor, so was fully immersed in the project from day one and was Sam's right-hand man.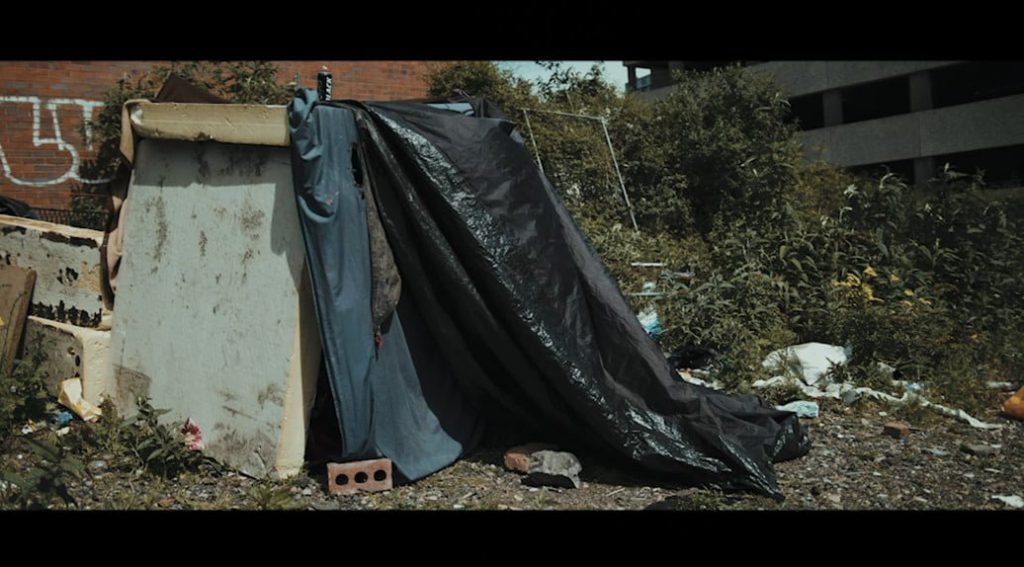 Sam and Phil have worked together at TINKER TAYLOR for over 8 years and have a very symbiotic working relationship, which was key to the success of this project.
Marlijn (researcher and writer), Fran (production coordinator), James and Ben (cinematographers) all live in Birmingham; all come to work on their bikes, on the bus, or walk; and all witness homelessness on a daily basis.
We shot the film on a Black Magic Pocket Cinema Camera 4K, which is known as the next generation handheld 4K digital film camera. It is discreet and less intrusive than the Sony FS7, which we typically shoot on.
It features a full size 4/3 sensor that gives 4096 x 2160 resolution with an incredible 13 stops of dynamic range for true digital film quality. It also has dual native ISO up to 25,600, so you get an incredible low light performance – great when we are filming outside 'on the go'.
Tinker Taylor is based in Digbeth, where homelessness is an increasing issue. As such, we decided as a team this was something we all wanted to produce.
The film was launched at the Everyman Cinema in the Mailbox on the morning of 18th June 2019, to an audience of around 60 invited guests, including the media.
It was also featured on BBC News.
Tinker Taylor is a multi-award winning video content agency, based at Fazeley Studios, Digbeth – the heart of Birmingham's Creative Quarter.
The agency produces high-end content for multiple platforms including TV, cinema, digital, events and video-books. Its focus is on generating an outstanding return on investment for a diverse range of clients including the NHS, Seven Capital, Aston University, Selco and Dermalogica.
Let's chat about how our video marketing agency can help you raise awareness of your cause.