23 March, 2017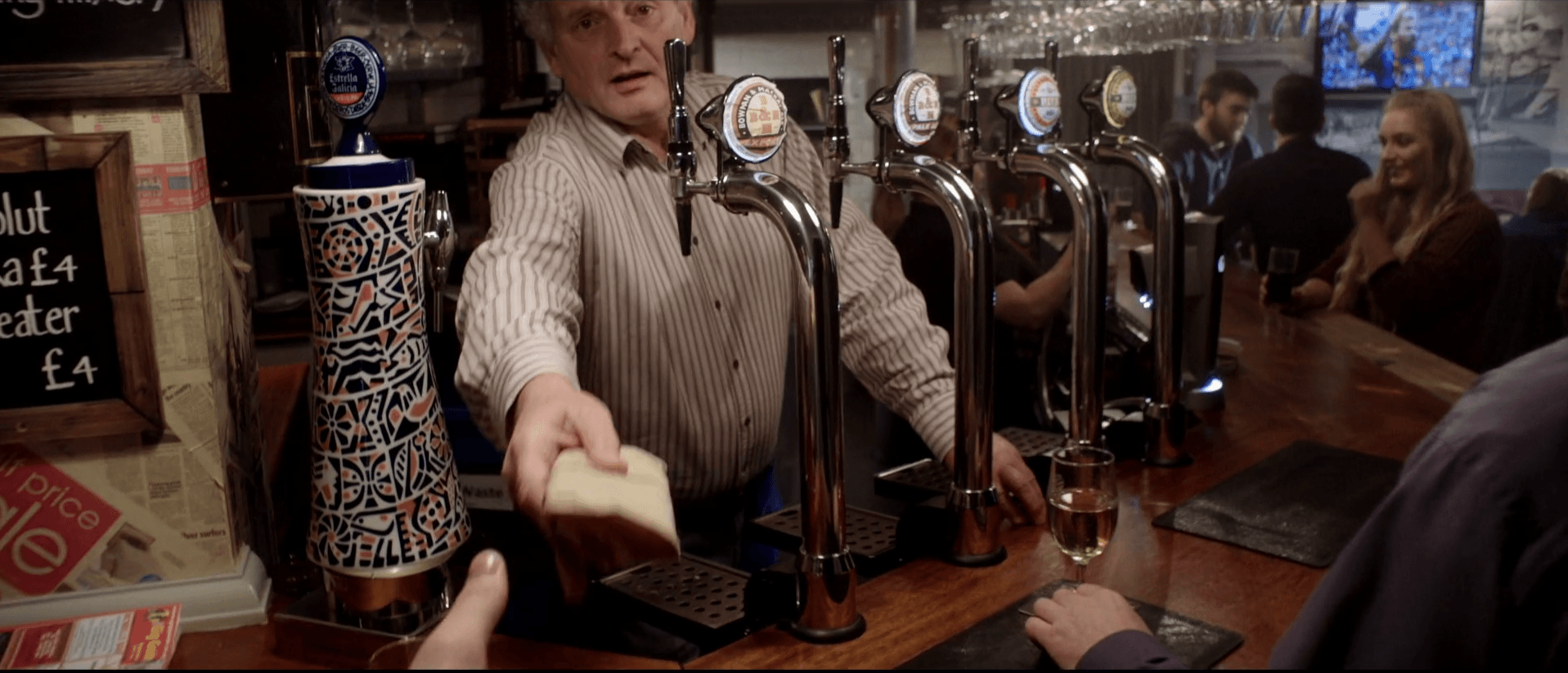 Over the last few weeks, cinema audiences have been stunned by a film that captures the stark reality of a Friday night on the town, touching on themes of binge-drinking, drug-use, violence, prostitution and 'lad culture'. It was a sequel. Any ideas what it might have been?
It wasn't the highly anticipated Trainspotting 2, in fact, but a short that appeared just before the main feature that had audiences completely fixated. People began to look up from their phones and stopped talking to each other as a TINKER TAYLOR film played on the big screen.
Following the unprecedented success of the #ItsWhatWeDo campaign for the Scottish Police Federation, TINKER TAYLOR were commissioned to produce a brand new film. Sequels are always difficult, but IWWD2 builds on the cinematic style and emotional impact of the original trilogy of films; a POV journey through the pubs, clubs and streets of late-night Scotland that portrays the extent of what a regular day serving the public can hold in store for policemen and women.
The film encapsulates the undervalued hard-work of the Scottish Police Force and the personal sacrifices many of the officers have to make in order to do their job and help the members of the public in challenging situations.
To date the IWWD2 campaign has:
Been watched over 500,000 times
By almost 200,000 people in cinemas
Along with some fantastic results on social media generated by the team at Martis Media:
Reached 1 million people on Facebook
Hit 2,800 likes
Been shared by 1,764 people
741,000 impressions on Twitter in March alone.
All with a huge swell of support from members of the public and importantly, the police officers themselves.
What its like to be a police officer. Impactful video by @ScotsPolFed #itswhatwedo2 https://t.co/IEqlT6mgqH

— Timothy M. Smith (@timsmith2000) March 20, 2017
If you haven't seen this video, you ought to. Impactive stuff from north of the border. https://t.co/qBhUTPK7RJ

— Insp K J Robbins (@KelvinJRobbins) March 20, 2017
Great video message from Scotland. The difficult jobs asked of police officers are the same the world over. Well worth a watch.#ItsWhatWeDo https://t.co/IiBd8Mnwx8

— Supt. Brendan Dodd (@SuptBrendanDodd) March 14, 2017
I absolutely loved this series when it came out. Amazing way of showing how difficult Policing can be. https://t.co/KR34Lz5kLf

— Alec (@KobainUk) March 17, 2017