We're thrilled to announce that we've been nominated by global awards programme The Drum Awards as a finalist in their upcoming Social Media awards! Working for West Midlands Police, our videos for the #WeNeedYourSkills campaign have been recognised as great practice in Social Media. The winner will be announced on 11th November and we can't wait to attend the event alongside some great agencies and brands.
In Spring 2021, we were approached by WMP to aid in the recruitment of approximately 3000 new officers. We created a campaign which includes 3 short films crafted and filmed by the Tinker Taylor team and Director of Photography James Stoneley. Each film presents a member of the public in distress, who is helped by a friend or relative - however as the story unfolds, it is revealed that the 'helpful friend' is in fact a police officer.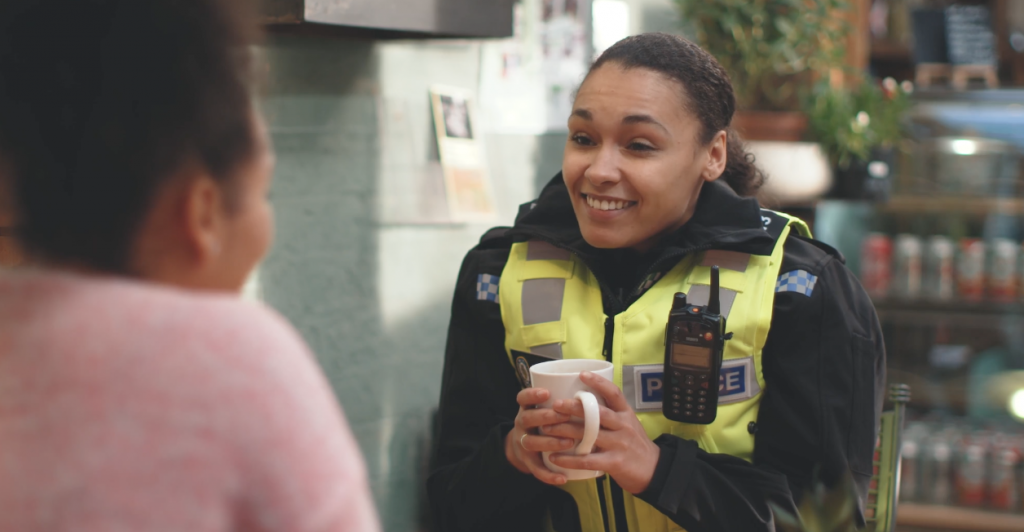 The impact of these videos was huge - after just 7 days of their run on social media, applications to the WMP rose to over 250 per week; a six fold increase on the week before. The success of this campaign illustrates how impactful high quality video is, for translating relatable issues and stories. Take a look at their full portfolio here.
Sam Taylor, Creative Director at Tinker Taylor explains:
"We are a team of film makers, moved and driven to deliver outstanding results for all our clients, however it is especially gratifying when our work leads to a positive, meaningful social change. Our HQ is in Digbeth and we are all members of the public that WMP serve, so this project was one we very much wanted to deliver. The fact that the video driven campaign has shortlisted for a national Drum award makes me exceptionally proud."
To find out more about these awards and have a look at the nominees, see here.